Were the same Borghetti to restore the 1880s throughout the complex, constituting also, on the other side of the court - the West - in front of the barn located on the east (although in the meantime transformed into a dwelling) the new building for the use of fermentation room and wine cellar for a wine production that was perfected from year to year.
At the same time, as already mentioned, they were brought important works of monumental renovation of the building - now inhabited by Francesco and his wife Maria Rosa - and now adjacent cottages inhabited by his daughter Barbara with their children. It was on this occasion that the building in question was equipped with a new eaves supported by corbels tuff of nineteenth-century ascendancy, beneath which was painted an Art Nouveau style frieze.
Today, the company cultivates with modern facilities Guyot, who produce traditional varieties (corvina, Corvinon, swallow) in the heart of the classic Valpolicella.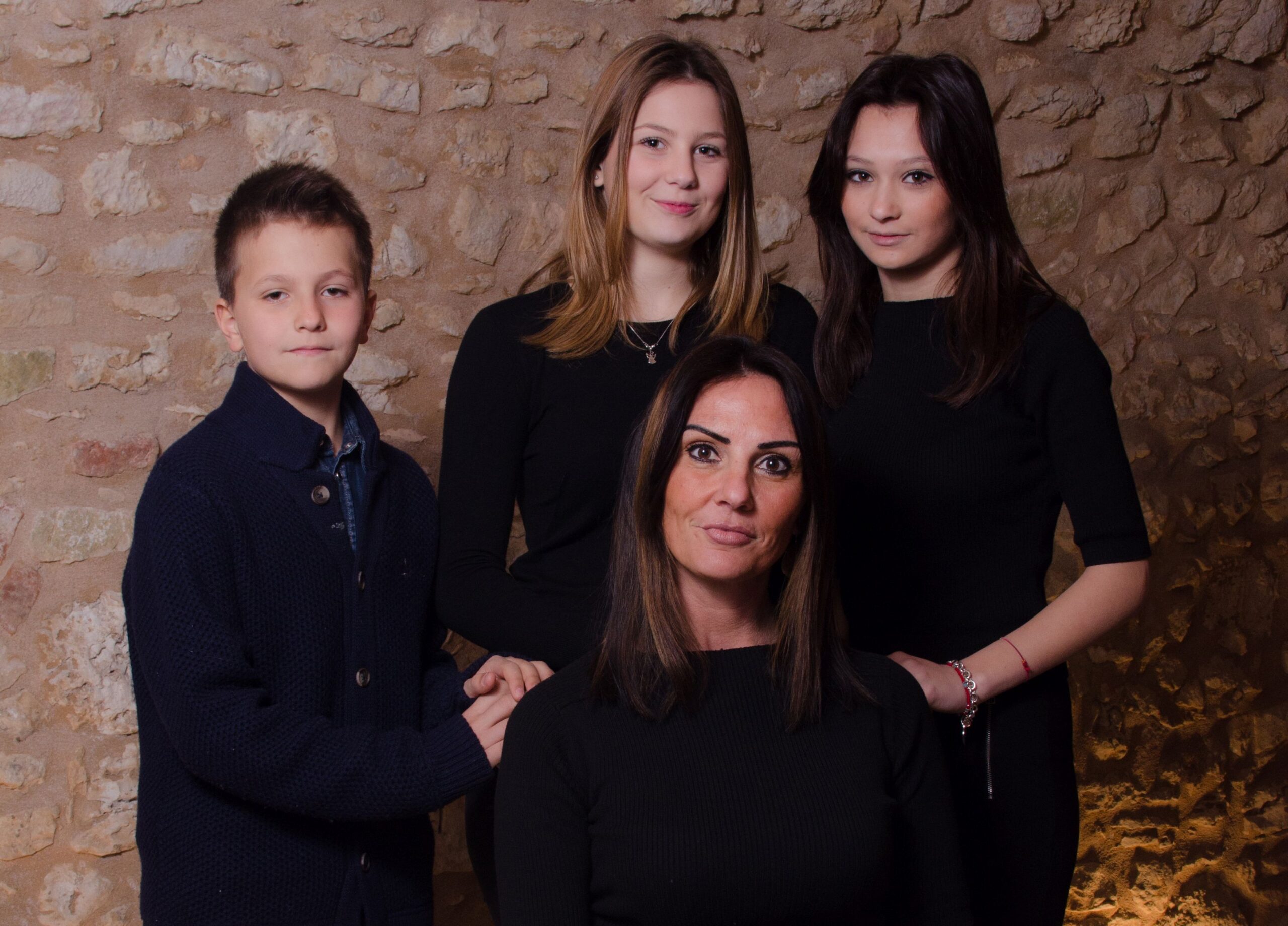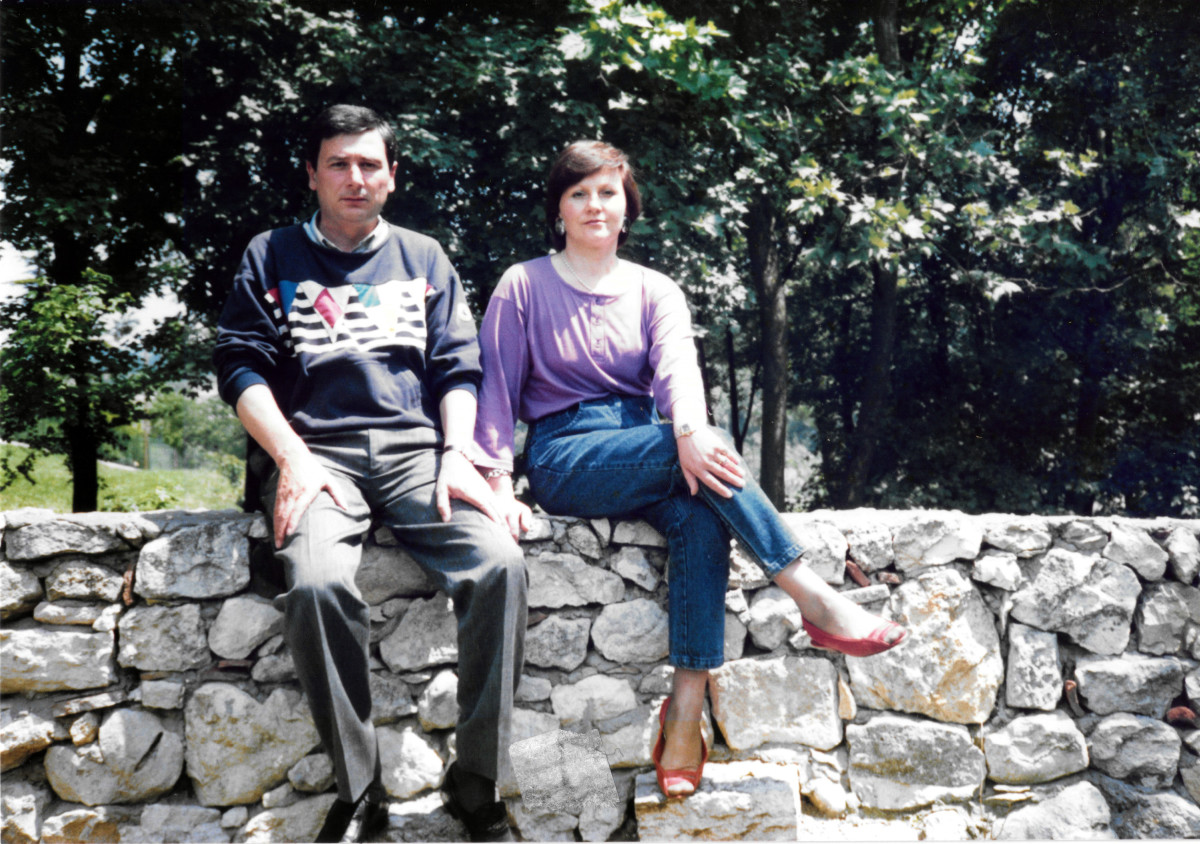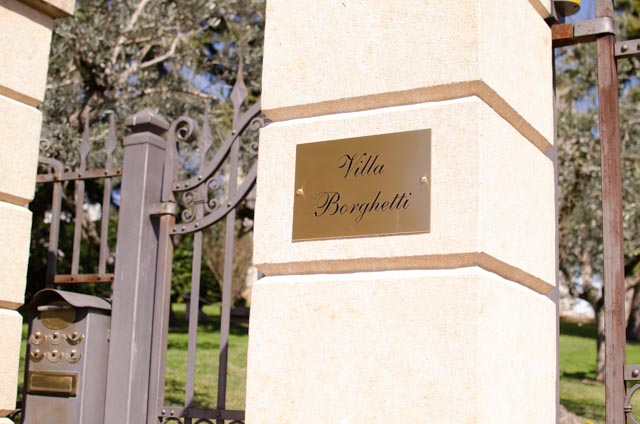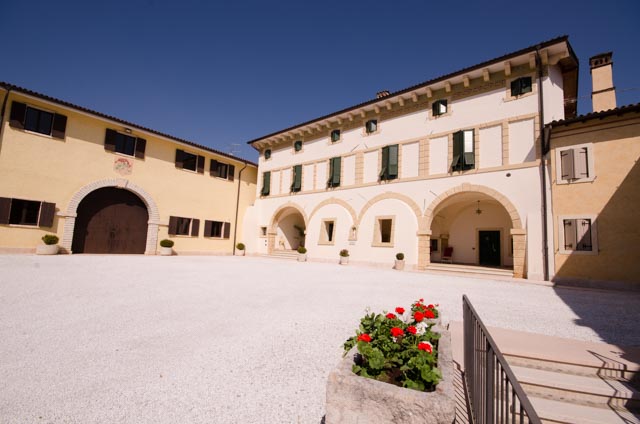 Villa Capetti, now Borghetti
Villa Borghetti, dates from the first half of the '600: the ground floor has a portico with four lights and upstairs architrave runs a loggia. In front there is a large courtyard which was accessed once from the road that runs west of the complex and separated from it by a high wall where it opened an arch made up of rustic ashlar tuff. The ground floor was partially occupied by stables and partly from the owners that also developed on the upper floors with four rooms that opened to the loggia. The lavorenti were instead to inhabit the house on the right side of the complex. Towards the middle of the '700 the main building was raised to derive a barn, suitable for farming of silkworms and also to the withering of the grapes and therefore it was necessary to buffer part of the loggia and portico.
From the beginning until half of the 800, the villa was owned by the Capetti, a family of timber merchants from Valtellina, who settled in Verona in dell'Isolo district, with holdings in Prognol least since the second half of the '500. The first 800 Capetti were some great names, notaries and public officials, many of them involved in the Carbonari. Maybe that's why they were forced in 1829 to sell their goods to certain Ugolini, who little more than fifty years later sold it to the Borghetti family, the current owners.